FMI Machining
CNC Turner
---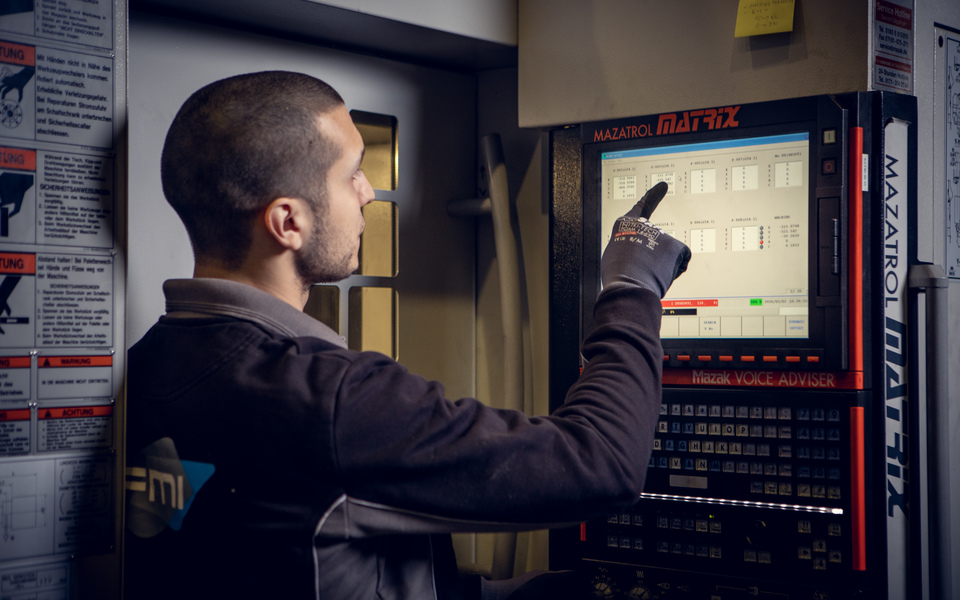 Do you have a technical background and are you able to make production challenges a success in an innovative way? Are you looking for a job in the production of mechanical products with a lot of added value? Then respond to our vacancy!
As a CNC Turner you are responsible for producing mechanical products with a lot of added value by means of a CNC turning machine with a Mazak control.
Your activities as a CNC Turner also consist of:
Programming and setting up and adjusting the machine on the basis of drawings and production orders.
You make single pieces or small series from high-quality materials.
During production you are responsible for the quality and sizes.
As a CNC Turner you recognize yourself in the following:
Technical background;
Experience as a CNC Turner;
Knowledge of CNC programming/machining;
Accurate and independent working method based on quality awareness with tolerances of 0.01 mm;
Pro-active, social, inventive and flexible personality with a sense of responsibility;
Good understanding of Dutch and/or English in word and writing.
What do we offer a CNC Turner:
An attractive salary package and good secondary conditions. You can think of ATV days, training opportunities and a good pension scheme.
We offer you training to keep your professional knowledge up to date and to increase your knowledge and skills.
Within FMI you work with the very latest machines and techniques within your field. In this way, products and production processes are continuously improved.
Why work at FMI?
The diversity of products and services within FMI allows you to gain a lot of experience. This can be done by working at and with different companies in various fields or by specializing in a certain field
You like to work in a high-tech market, you think 'out of the box' and you feel comfortable in an open organization, where a high degree of independence and responsibility is important.
Due to the great degree of freedom and independence you get at FMI, you can work on your personal development and career opportunities.
We have an open, direct and informal working atmosphere.
FMI Machining produces the larger sized metal components for the process industry such as the oil & gas sector, petrochemicals, shipping industry and offshore. We manufacture and assemble a wide range of products, such as industrial bearings, spindles and hydraulic grippers.
Interested?
Does this position appeal to you? Then respond quickly via the application button below!
Of course you can always call for more information about this vacancy. Contact person is Wilbert de Jongh (Recruitment Coordinator); +31 6 86 83 89 63.
Apply now
Share this vacancy:
---